Special Session
VI
Reliability and Resilience Oriented Energy System Optimization
面向可靠性与弹性的能源系统优化
The functioning of modern society largely depends on continuous power supply. Electric power system interruptions can be disastrous, affecting hundreds of millions of people with inestimable costs. Therefore, there have been increasing interests in the development and implementation advanced optimization methods to determine electric power systems or micro-grid expansion plans, generation scheduling, renewable energy integration and system maintenance policies with respect to resilience and reliability. Unlikely extreme events, climate change, carbon emissions, health externalities and dynamic natures of power systems are often taken into account in the research and applications. This session will focus on (but not limited to) the following application areas: Power generation, transmission & distribution; micro-grids; Renewable assemblies for commercial structures.
现代社会的正常运转已离不开电力的持续供应,而伴随社会的快速发展,对电力的需求也在急剧增加。因此,电力系统的故障对国家经济和人民生活带来了巨大威胁,近年来频发的自然灾害和突发性事件更是加剧了电力系统故障的可能性和危害程度。目前国内外学者已开始运用各种优化方法和大数据技术开展分布式发电、电力系统运行调度、可再生能源规划以及电力系统维修方面的研究,以提升能源电力的可靠供应和电力系统的弹性。这一方向已成为国内外关注的研究前沿和热点。同时,极端事件、气候变化、碳排放、人类健康以及电力系统自身的动态不确定性也成为了开展能源电力系统优化方面的研究工作所不能忽视的重要因素。
---
Chair: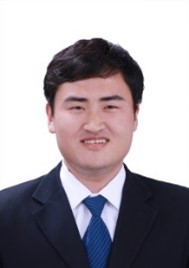 Jian Zhou received the B.E. degree in Automation from Beijing University of Chemical Technology in 2011, and the M.E. degree in Industrial Engineering at Beihang University in 2014. He received the Ph.D. degree majoring in Industrial Engineering from the Rutgers, the State University of New Jersey, US in2020. He is currently an assistant professor in the School of Economics and Management, Nanjing University of Science and Technology, Nanjing, China. His research interests include system resilience optimization, cascading failure modeling, reliability modeling, energy system planning, deep learning based quality evaluation and prognostic. (Mail: zhoujian977913@njust.edu.cn)
---
Submission Portal
If you are interested in the special session, please submit your paper or abstract here
http://confsys.iconf.org/submission/srse2021-session6
For any questions, please mail the organizer or conference secretary srse@sciei.org.