Special Session
VII
Degradation oriented Reliability Modeling, Analysis, and Optimization
关于劣化系统的可靠性建模,分析和优化
(1)基于物理的劣化 Wiener 过程建模和剩余有效寿命估计
(2)使用部件重分配对考虑部件劣化的重构系统进行可靠性优化
(3)卫星锂离子电池组的劣化性质和预估
(4)加速降解实验的建模和分析相关的一些问题
(5)考虑随机机会维修的视情维修决策分析
---
Chair: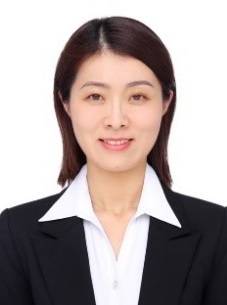 Lu Jin received a Ph.D. degree (2006) in engineering from the University of Electro-Communications (UEC). She is an associate professor of the department of informatics at University of Electro-Communications, Tokyo. She has dedicated her research in the area of system reliability, especially maintenance planning and optimization.
金路,东京电气通信大学信息学系副教授,从事状态监测维护和优化决策领域的研究,教学工作。现为日本品质管理学会 (JSQC) 会员,日本可靠性工程协会 (REAJ)会员,电子、信息和通信工程师协会 (IEICE)会员,日本运筹学会会员,IEEE会员。曾获得日本品质管理学会论文奖, IEEE可靠性学会日本分会颁发的杰出青年科学家奖、最佳论文奖,日经文献奖等多项奖项。
Co-chairs: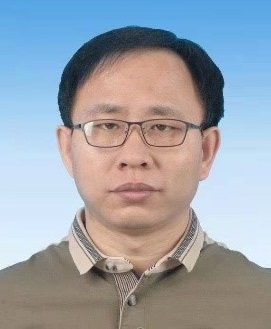 Xiaobing Ma is a professor and doctoral supervisor at Beihang University. He is the associate dean of the School of Reliability and Systems Engineering, Beihang University, and vice president of the Reliability Engineering Branch of the Chinese Association for Applied Statistics. He is mainly engaged in the education and research of the cross discipline between engineering mechanics and applied statistics. He has published 4 textbooks and monographs, more than 10 patents, and more than 70 academic papers. In recent years, 5 research achievements of his have been awarded the national scientific and technological progress prizes.
马小兵,北京航空航天大学教授,博士生导师。北京航空航天大学可靠性与系统工程学院副院长、中国现场统计研究会可靠性工程分会副理事长。主要从事工程力学和工程统计学交叉的教学和科研工作。出版教材/专著4部,授权发明专利10余项,发表学术论文70余篇。获省部级科技进步一等奖1项,二等奖3项、三等奖1项。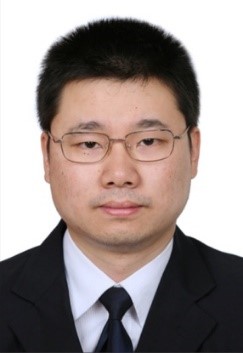 Zhiqiang Cai received the B.S. degree in aircraft design and engineering, the M.S. degree in management science and engineering, and the Ph.D. degree in management science and engineering from Northwestern Polytechnical University (NPU), Xi'an, China, in 2003, 2006, and 2010, respectively. He is currently a professor and the chair of Department of Industrial Engineering with the School of Mechanical Engineering, NPU. His research interests include reliability modeling, importance measures, maintenance management, and intelligent decision making.
蔡志强,博士、教授、博士生导师,西北工业大学工业工程系主任、工业工程省级一流专业负责人。2003年获西北工业大学学士学位,2006年获西北工业大学硕士学位,2007年至2008年在法国巴黎中央理工大学进行博士联合培养,2010年获得西北工业大学博士学位,2012年破格晋升为副教授,2016年被聘为博士生导师,2017年晋升为教授,2018年-2019年在美国西北大学做访问学者。现任中国运筹学会可靠性分会理事、中国优选法统筹法与经济数学研究会工业工程分会理事、陕西省机械工程学会工业工程分会秘书长、IEEE Reliability Society会员,主要从事系统建模、分析及优化理论研究。先后主持国家自然科学基金项目3项、陕西省自然科学基础研究计划项目2项、航空科学基金1项,参与国家自然科学基金重点项目1项、国家自然科学基金面上项目1项、工信部民机专项1项、国家863项目1项、航空科学基金2项。近五年在《IEEE Transactions on Industrial Informatics》、《Reliability Engineering and System Safety》等国内外学术期刊上发表学术论文35篇(SCI索引29篇),申请国家发明专利9项(6项授权)。先后获得IEEM国际会议杰出论文奖1项、QR2MSE国际会议最佳论文奖2项、中国机械工程学会先进工作者称号1次。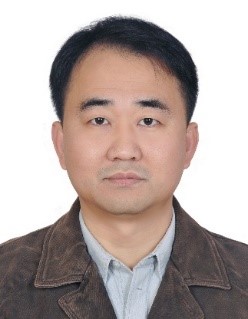 Qingpei Hu is an associate professor in the Academy of Mathematics and Systems Science, Chinese Academy of Sciences. He is now the deputy director of the research center of quality and data science of AMSS in CAS. He received Ph.D in industrial and systems engineering in National University of Singapore, and Master and Bachelor degrees in automatic control in Beijing University of Aeronautics and Astronautics. His research interest lies in reliability statistics and system reliability, focusing on both theory and application for reliability critical systems.
胡庆培

,

中国科学院数学与系统科学研究院副研究员,博士生导师,现任数学院系统所统计研究室副主任、质量与数据科学研究中心常务副主任。2007

年于新加坡国立大学工业系统工程系获得博士学位,分别于

1999

年和

2003

年于北京航空航天大学自动控制系获得学士和硕士学位。长期从事面向可靠性关键系统的统计问题研究,研究工作发表于可靠性统计的旗舰期刊,获得多项论文奖励。
---
Submission Portal
If you are interested in the special session, please submit your paper or abstract here
http://confsys.iconf.org/submission/srse2021-session7
For any questions, please mail the conference secretary srse@sciei.org.